Making the decision to reinvent a business that's successfully traded for 13 years isn't one you take lightly.
Since Rocket's birth in 2003 the digital sector has changed massively. The platforms on which brands speak to audiences have changed and multiplied. Users' expectations and how they consume content are almost entirely different. And there's been an equally large shift from traditional marketing communication to creating engaging experiences.

It feels that Rocket was born in a distant past, and it's with this in mind that it seems perfectly sensible and appropriate to redefine our company, our offer and our services.
Joi Polloi (that's our new name by the way) makes stuff people love. We're still the same BAFTA winning team, producing work that is brilliantly conceived, thoughtfully designed and underpinned by the highest technical standards.

More than ever, we love working with people who share our curiosity about the world, and want to make an impact on it. This might be through something small that surprises and delights. Or, something serious and consequential that makes an important difference to someone's life.
We will do this in ways you already know and love us for: digital insight, strategy, design and build. We'll also do this in new and exciting ways that you don't yet know us for. These are digital product co-creation and content development and production (we've been secretly beavering away on some projects, more on these at a later date).
These two new disciplines will mean that we can deliver a more rounded offer, capitalising on existing and emerging technologies, behaviours and expectations.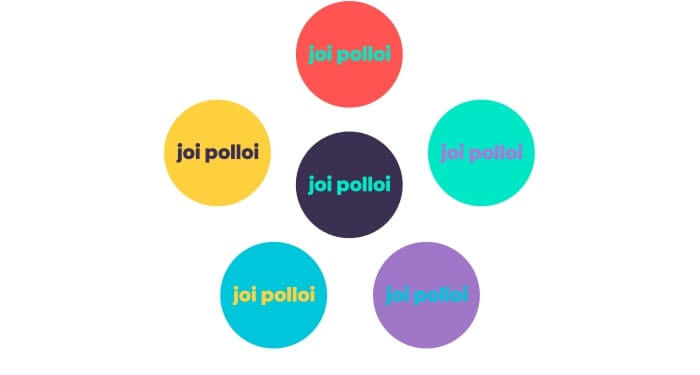 We'll do all of this in the way you've come to expect from us: with a clear focus on the audience and end user, with curiosity and good humour, and with a friendly and unflappable approach — these things are at the very core of our values. They will be the foundations upon which Joi Polloi will build and grow.
Our new brand more accurately communicates what we do and more importantly why we do it. Joi Polloi is a reflection of our ambitions for the future — and I hope you'll be part of this new chapter in our story.
We are Joi Polloi and we make stuff people love.