Building a blogging platform for Britain's biggest YouTuber and beauty brand icon
Zoe Sugg, aka "Zoella", started her blog and YouTube channel in 2009 to share her love of all things beauty and fashion with the online world. Since then, she has built an enormous fan base, with over 11 million subscribers to her YouTube channel and an average of 50 million views per month.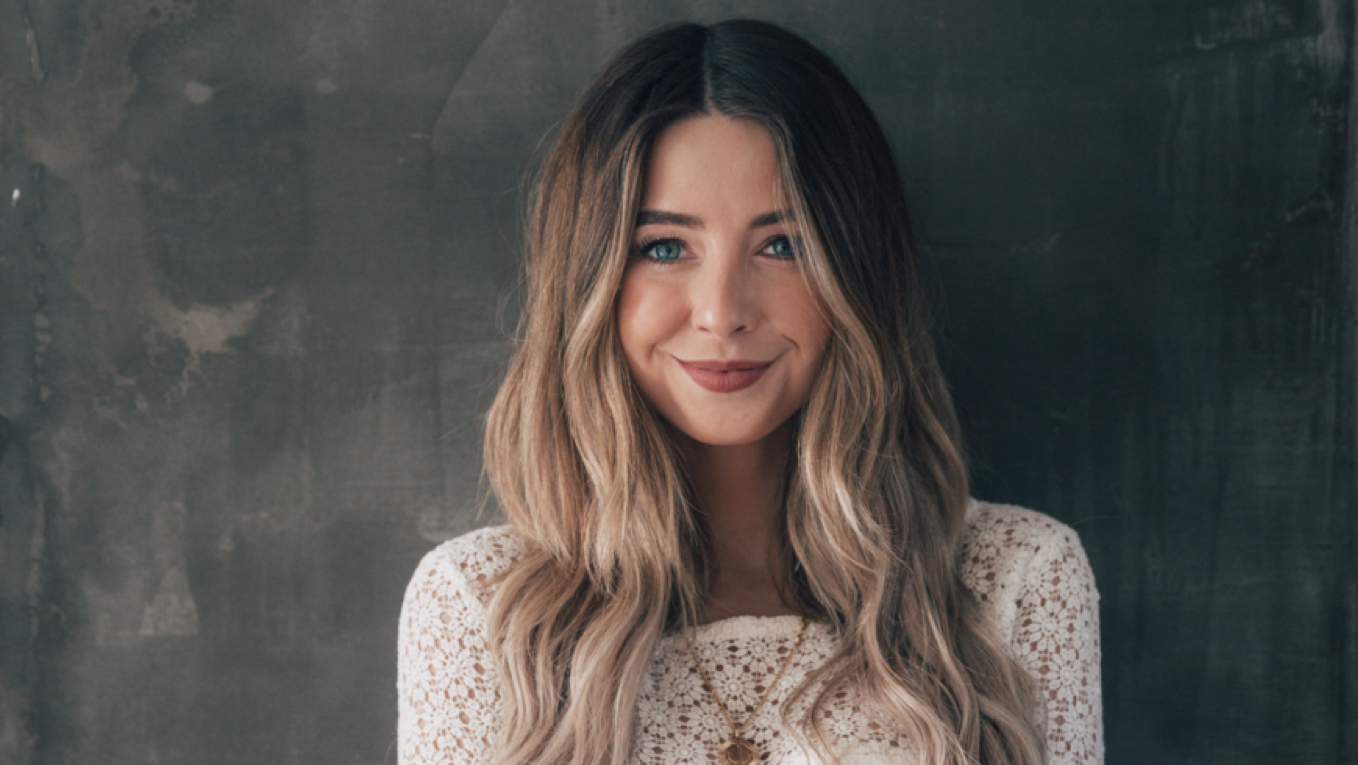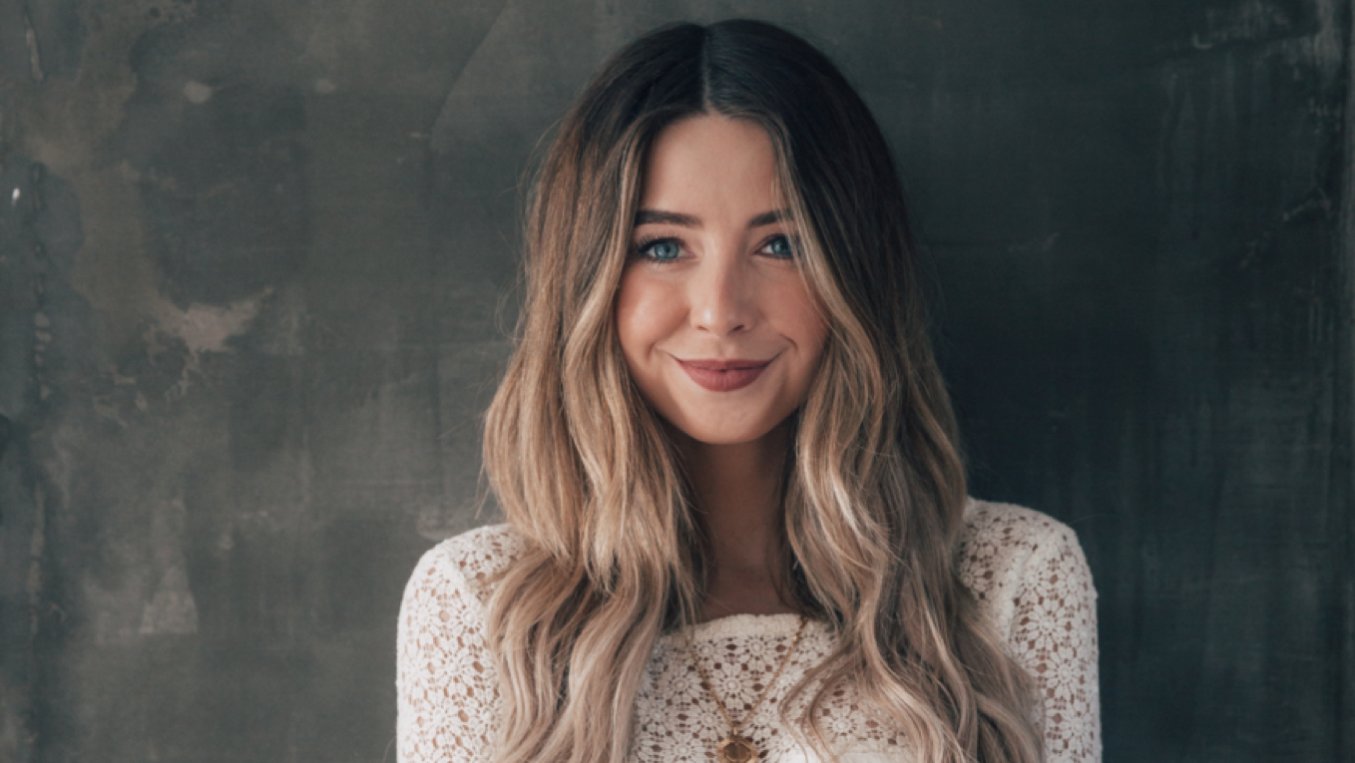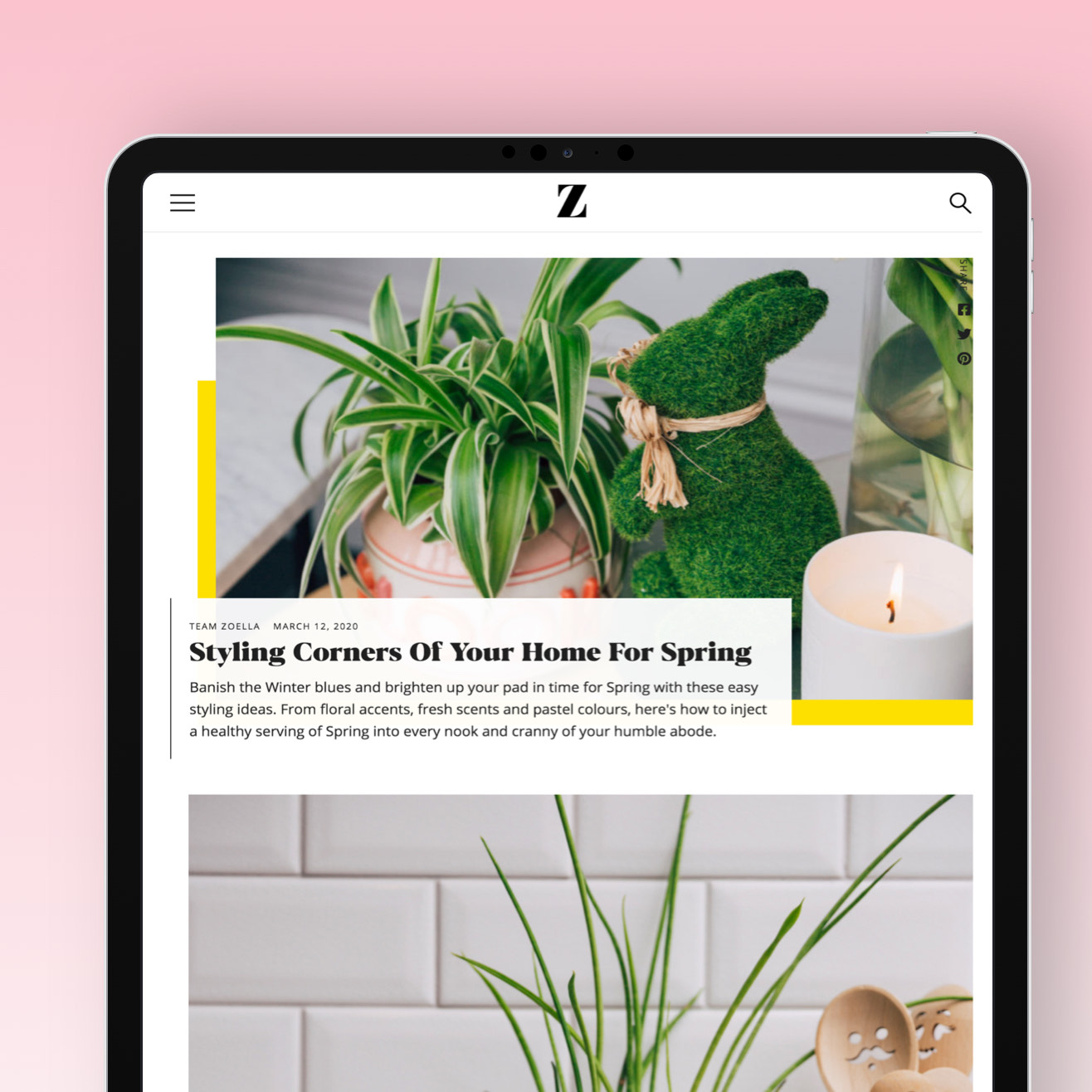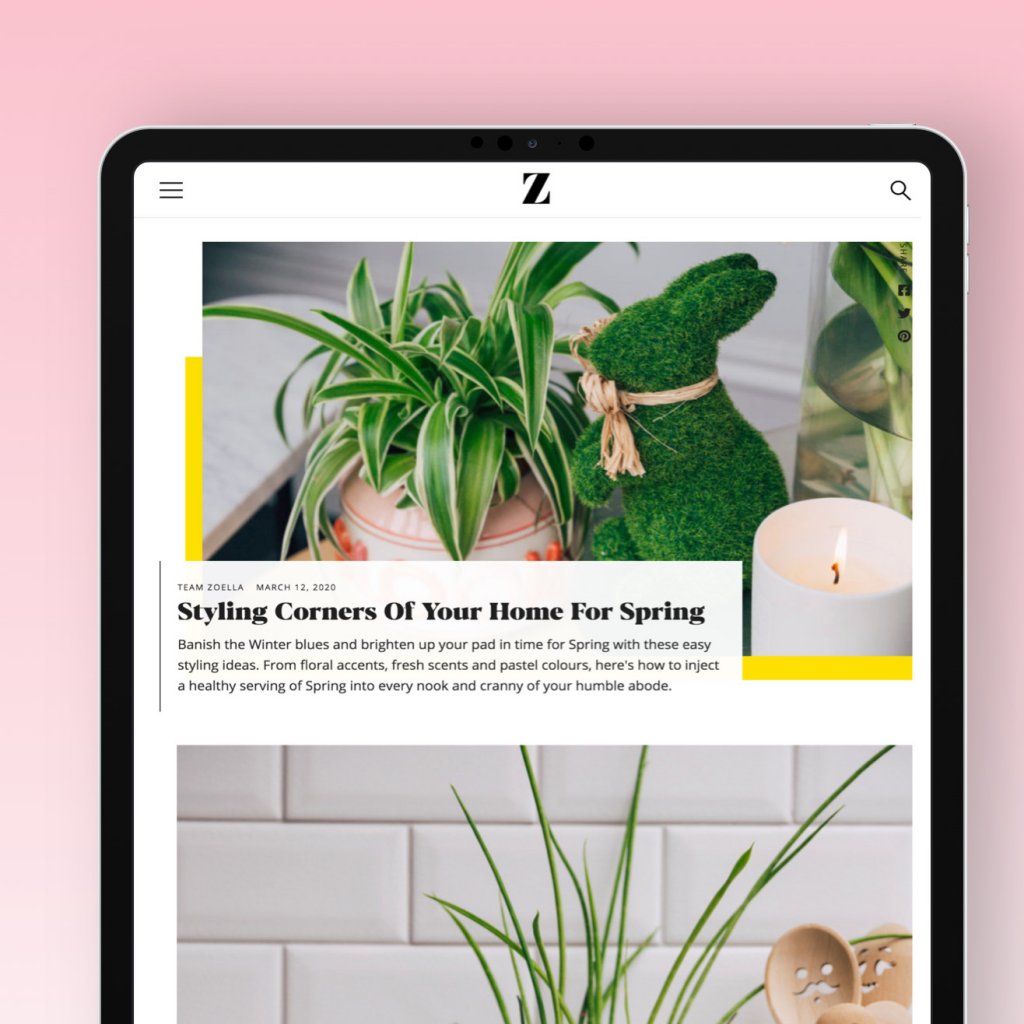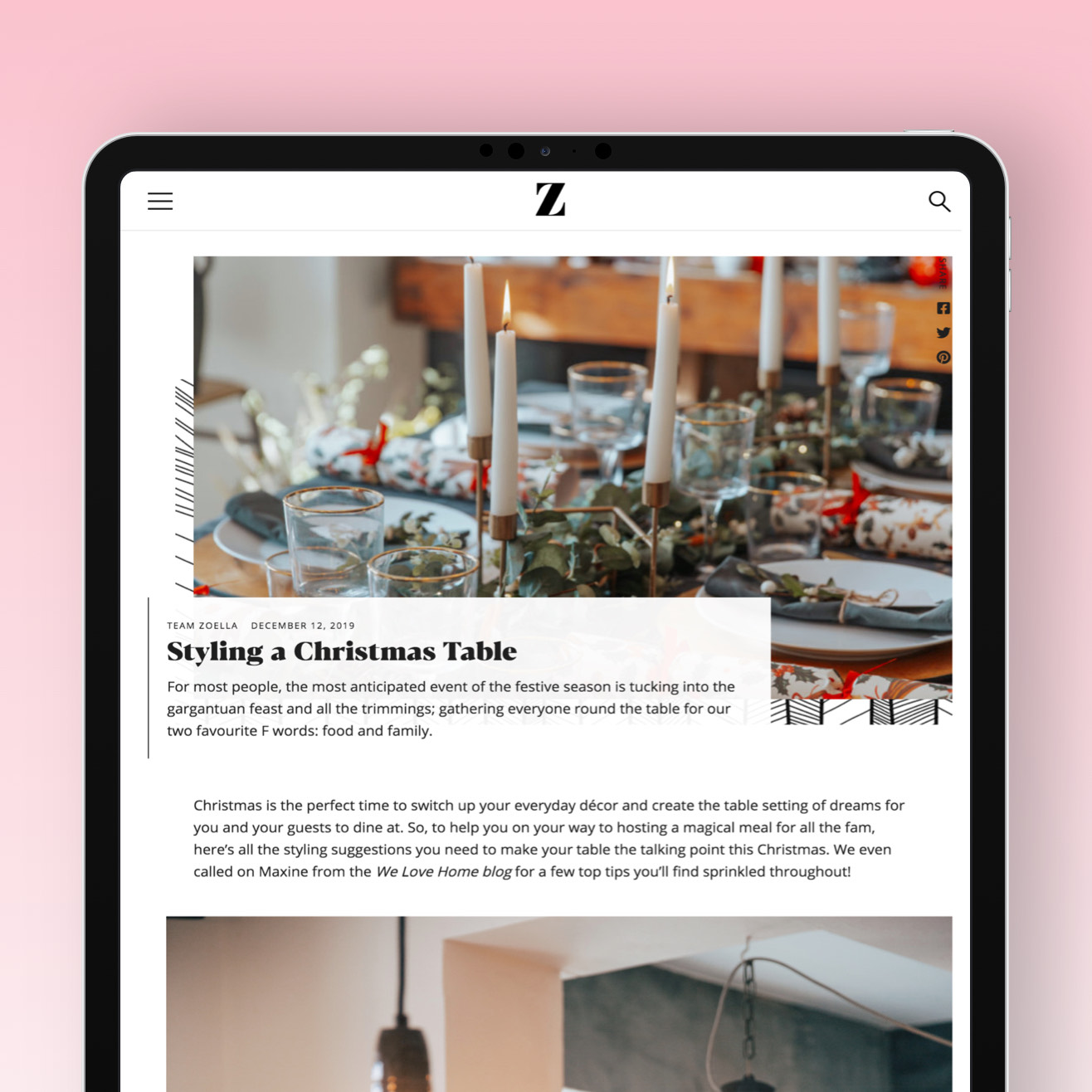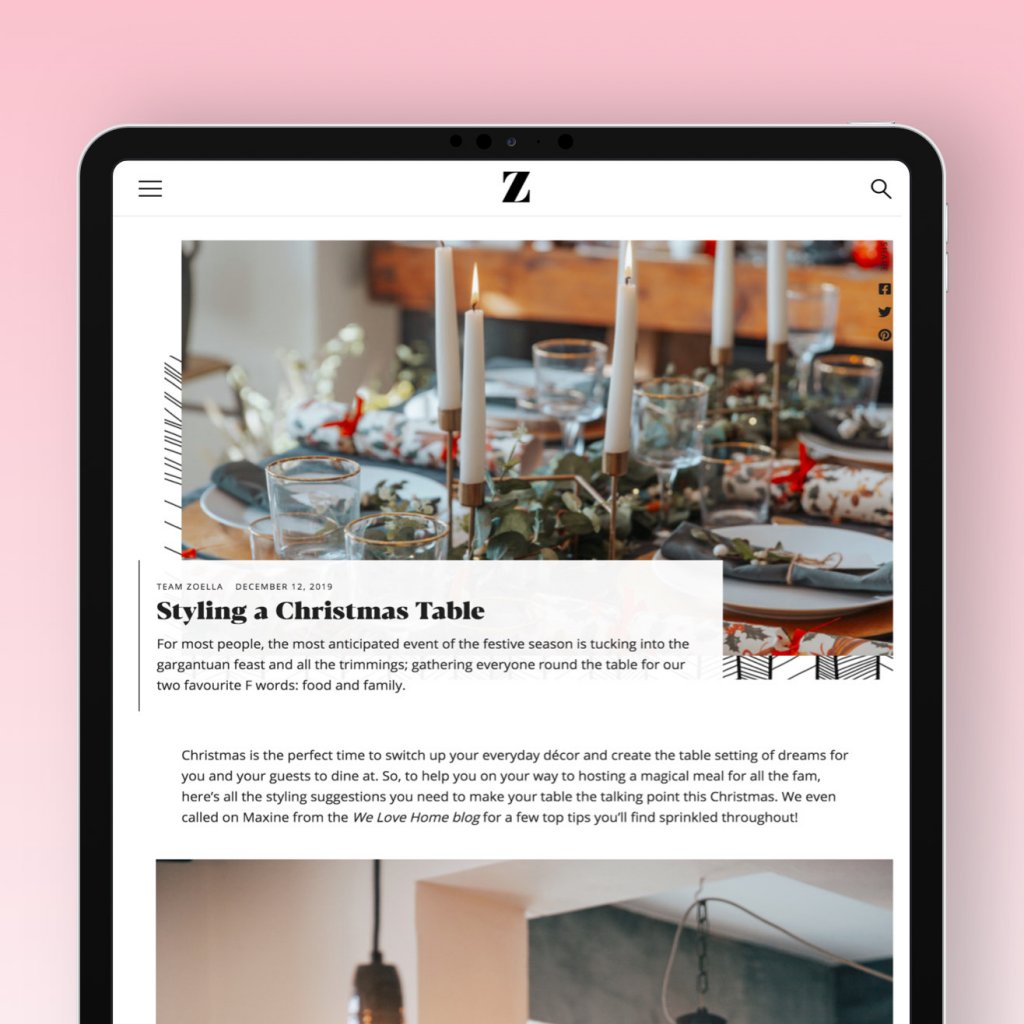 With Zoe's brand booming following a best-selling novel and the launch of a new line of beauty products, we helped to bring a fresh and playful update to her original blog site. Hitting 4 million blog page views per month, Zoe needed her website to reflect the brand and success she had built for herself and create a secure and stable platform to share news and stories with her fans.
We worked closely with Zoe to ensure that her personal touch was visible across the entire website. The site feels grown up, without losing the quirky personality that her fans love so much. The website has been developed to be easy to use, work across mobile devices, and be a great platform for her creativity. The built-in CMS allows Zoe to manage the site herself, updating it with new blog posts and content whenever she pleases. The technical platform was developed to be extremely robust to deal with large spikes in traffic and attempted security attacks.
In the first month of the relaunch, the number of page views increased by a huge 529%, session duration increased by 38% and bounce rate dropped by 28%.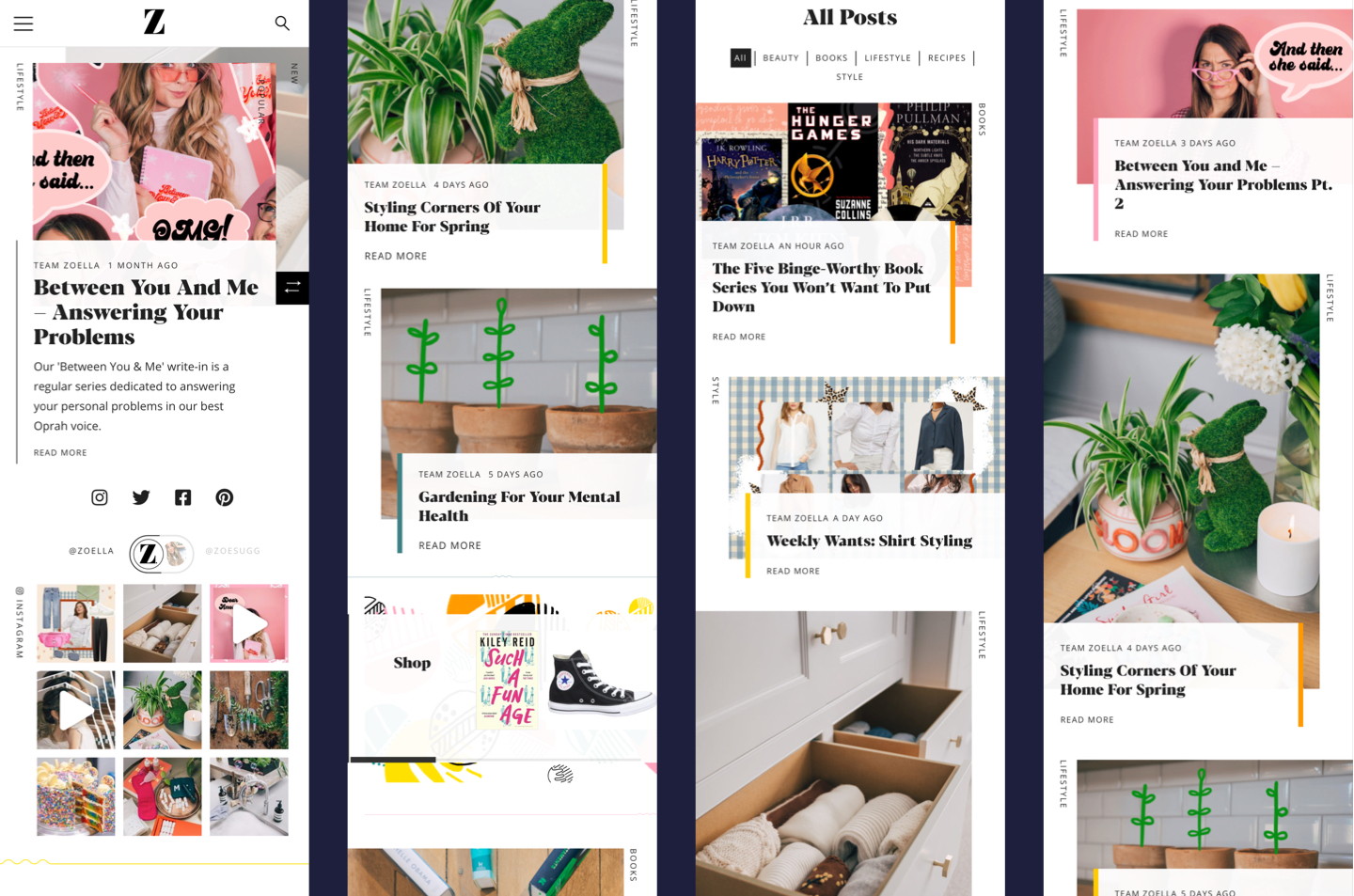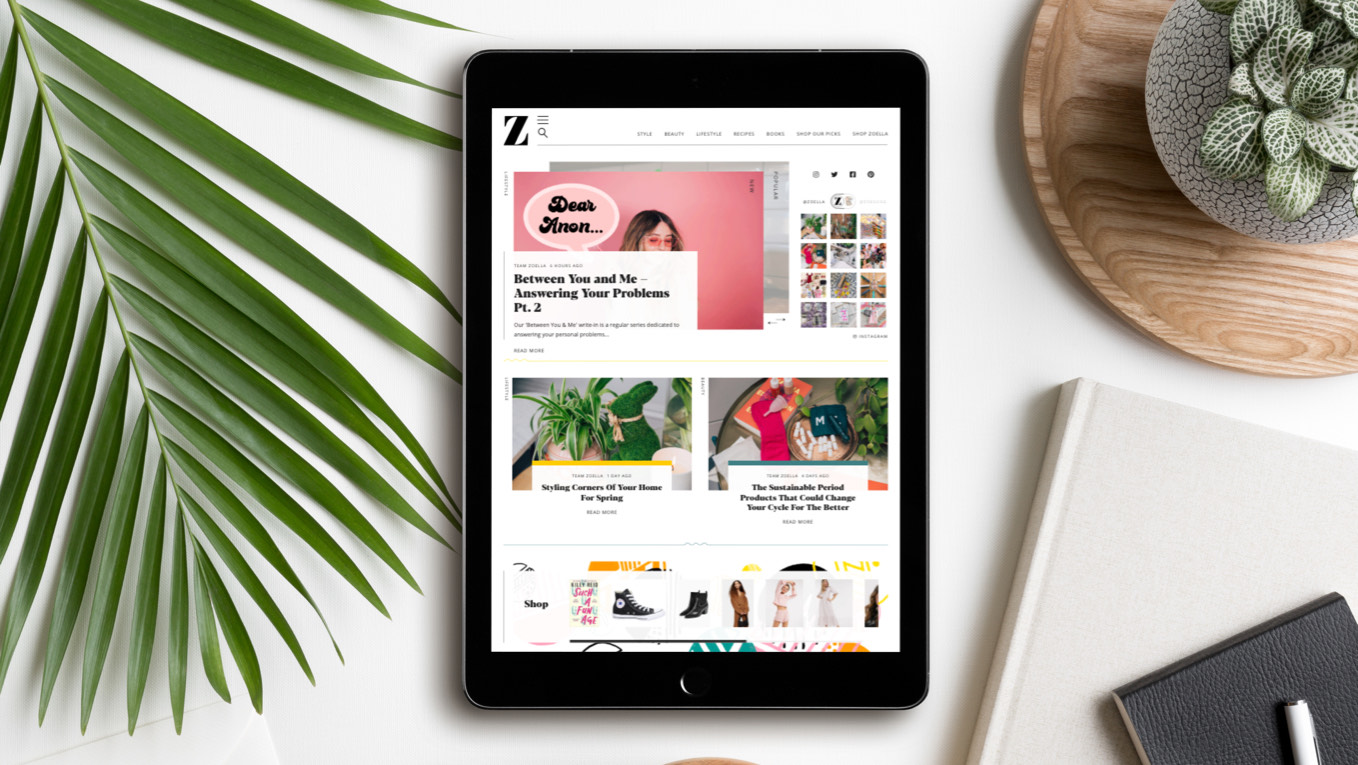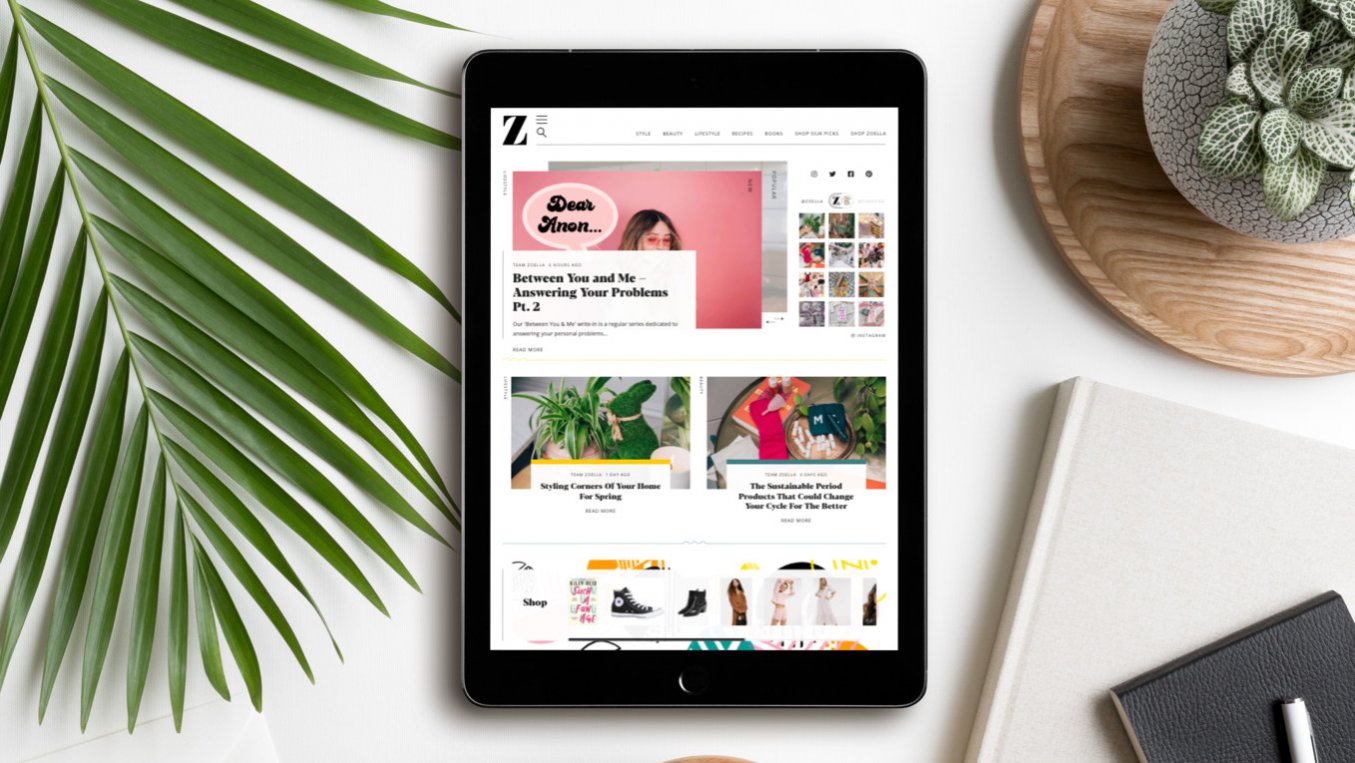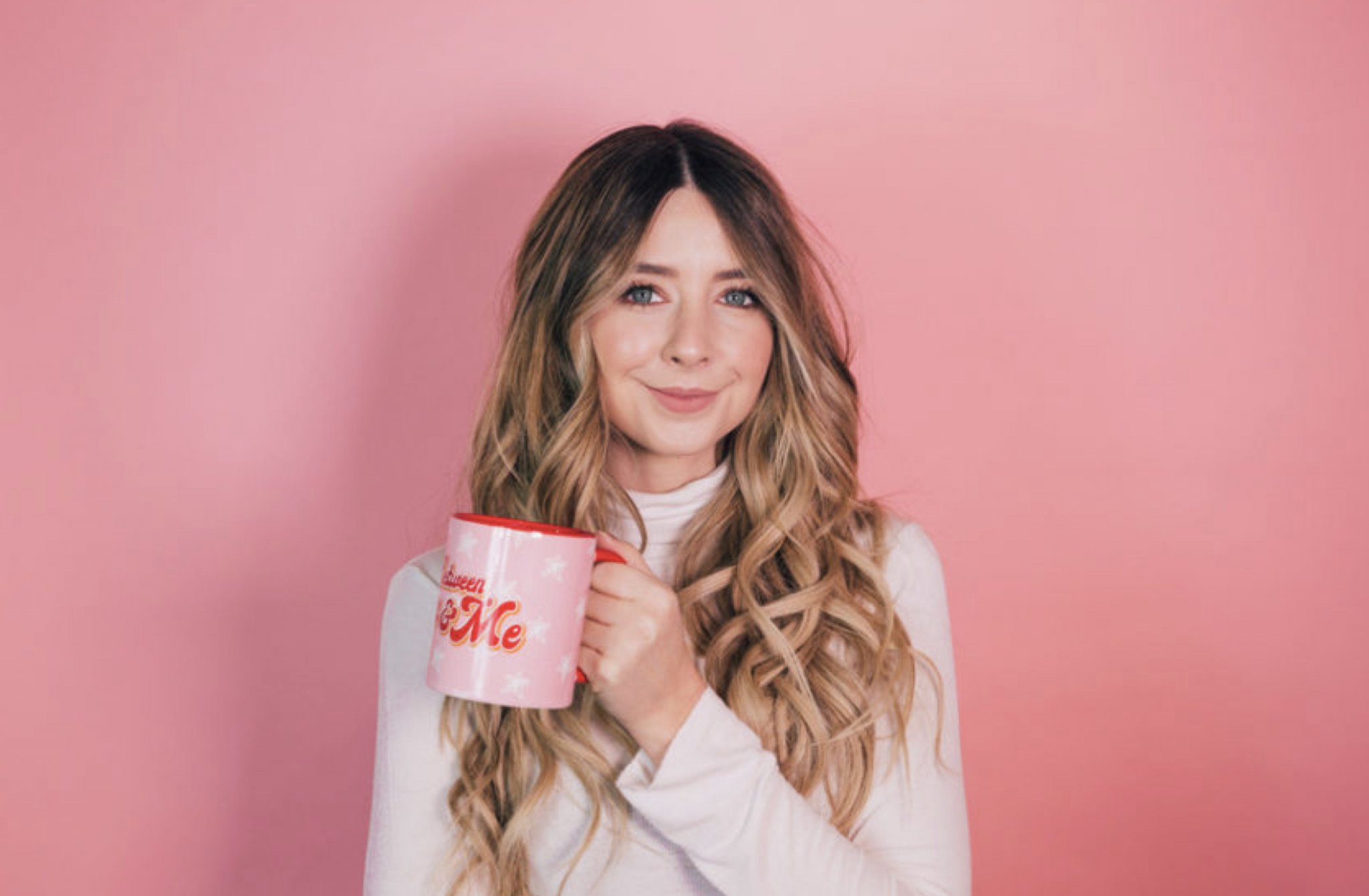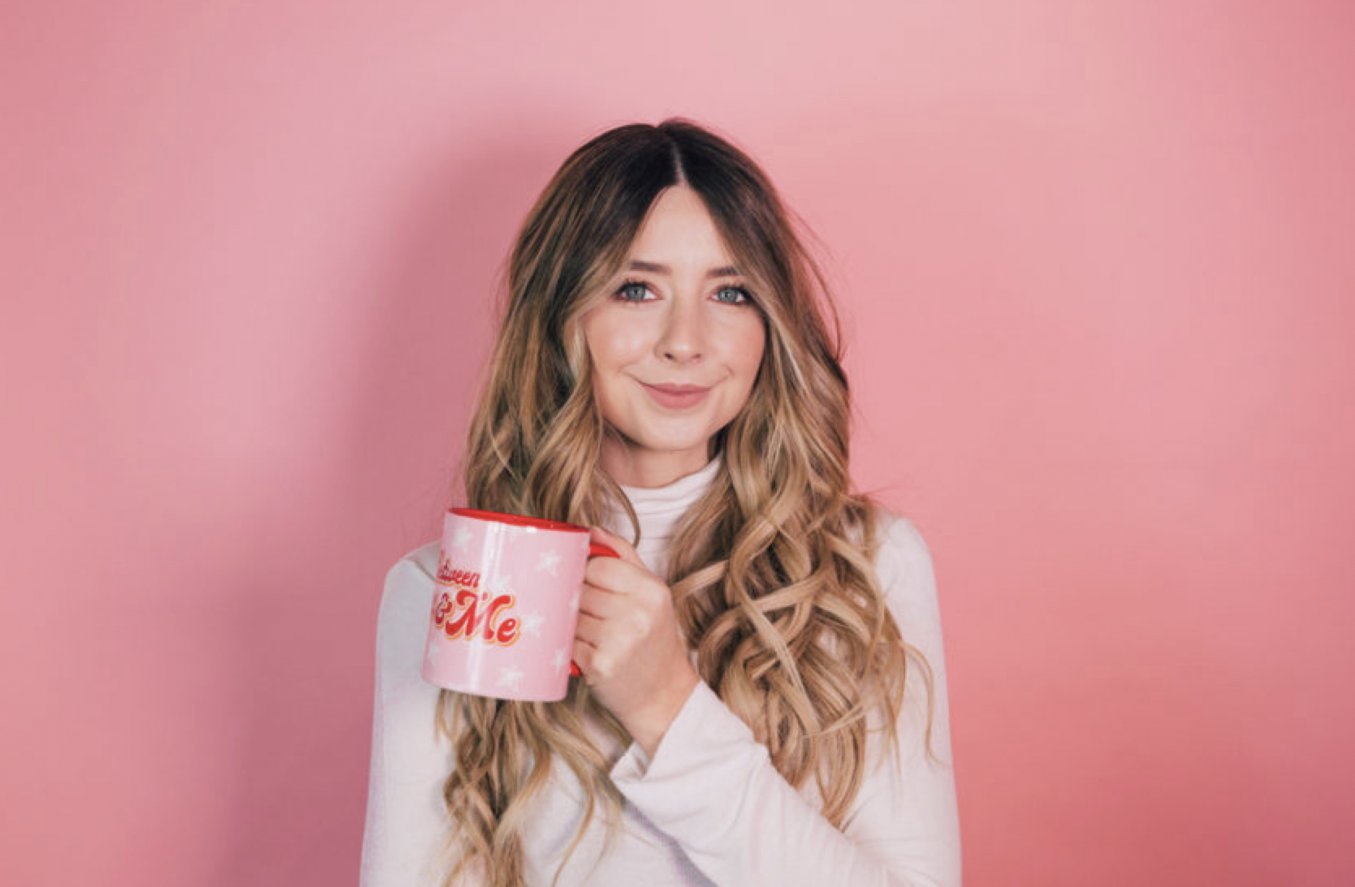 How can we help you?
We can help you use digital technology to understand and connect with your audiences; to work more efficiently and profitably; and create things you didn't dream possible.
We work across industries on projects of all sizes. The earlier we're involved, the more value we can add. We'd love to work with you – we're always happy to chat.