At Joi Polloi, doing good is at the core of everything.
Most obviously this manifests itself in making excellent work, but it's not just what you do, it's how and why you do it.
We wanted to share a bit about some of the work we do that tries to help people and places.
Helping out locally
We started working with The Children's Hospital Charity, the fund-raising arm of Sheffield Children's Hospital, back in 2015 when we did a new design and build of their main website, and it's been a fantastic relationship ever since. Sheffield is very lucky to have the Children's Hospital and it's a critical institution for the city. Working with their fundraising team has been a great experience and to help get them up and running we provided the foundation stages of the project as an in-kind donation. Ever since the site launched we have been hosting it for free and have continued to work with them to see it flourish and grow – raising more and more money for their vital services. Working with local non-profit organisations is important to us because the work they do in Sheffield and South Yorkshire has a huge positive impact on the community, massively improving the lives of those of us that live in Sheffield.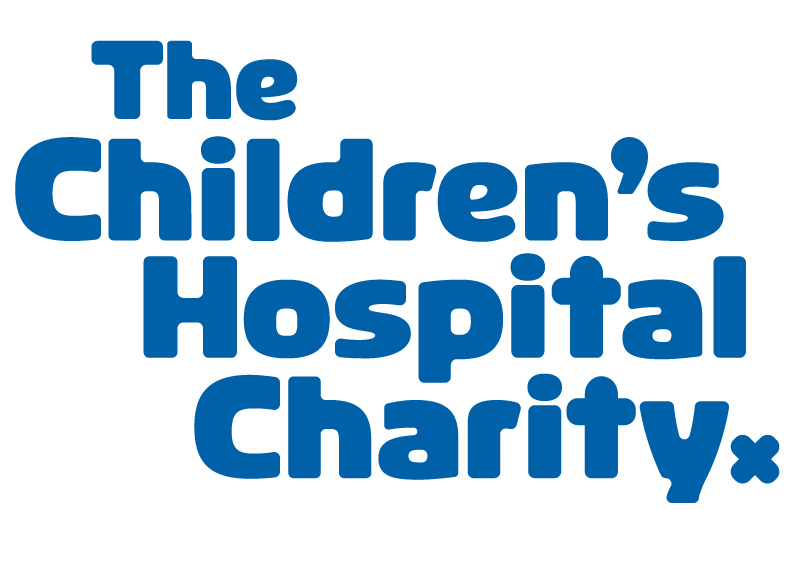 Working with youth groups
In August 2020 we won funding for three projects as part of XR Stories – Young Audience Funds. The fund aims to champion ambitious projects exploring new ways of engaging young people, such as through immersive content that uses new, exciting technologies. It's a fund we couldn't wait to get involved in, keeping young people engaged in social issues is a challenge we were eager to face as it's an issue that affects all of us. Our first successful submission was for the project Change Makers! which we began developing in April this year
Our aim with Change Makers! is to inspire young people between the ages of 11 and 16 to promote social and political change through education, advocacy, inspiration and support from their peers and decision-makers around the country. The platform provides a safe space where young people can learn about and discuss issues that interest and affect them. Promoting youth voices, users can engage with the web platform to express their views and debate with other young people. Creating a safe space where young people can express their views, without the often divisive tactics seen on social media, allows them to have a voice while they're still learning and discovering, and keeps young people engaged in the issues they care about.
We worked with an internationally-recognised expert in youth citizenship, Dr Andrew Mycock of the University of Huddersfield, to research how to bridge the gap between engagement and activism. This research enabled us to create a platform that not only empowers young people, but is a unique resource which acts as an engagement facilitator, helping to ensure that activities undertaken by the young people are presented to policymakers and elected representatives.

Internships and collaborating with The University of Sheffield
We've been doing some inspiring work with The University of Sheffield recently; not only have we collaborated to turn their biennial Festival of the Mind into an online experience, we've also built interactive exhibits in partnership with academics, allowing a better public understanding of research and schools of thought. We love having the opportunity to collaborate with the university as it's important that everyone gets to celebrate and appreciate the great work that they do.
We've also been able to extend that further by taking on an intern as part of the University's TAP exchange programme. This is a two way opportunity; a student from the university joins us, we show them how we work, and in exchange they bring fresh thinking and perspectives. Engaging students in industry is important to us, it provides a new perspective, allowing them to build on their skills in a professional environment which prepares them for industry in a way that studying alone cannot always provide.
One of the themes of the scheme was placemaking, and it's been great to bring our client, Wentworth Woodhouse, into this, who have provided a fantastic resource for Scott, our intern, to get his hands dirty with their archive.
Apprenticeships
We love having apprentices in Team Joi. It's fantastic to have a mixture of skills and experience within the team, creating a healthy mix of opinions and viewpoints. Plus, it's great to support mobility for people on their own career ladder. We're also aware that as a smaller agency it's always a danger that we can become a bit closed off from the outside world, and create a feeling of nothing changing – so apprenticeships are a great solution to this. The scheme is brilliant for us as a company and the apprentice as we both gain so much from the experience.
Through Baltic Apprenticeships, we've welcomed Declan to our Developers' team. He started at Newcastle University studying Mechanical Engineering but shortly changed to Sheffield Hallam University to study Computer Science for two years. After a change in direction, he wanted to kickstart his career and signed up for the Baltic Apprenticeship scheme. This scheme gives you a year within the industry with tons of training and real industry experience. So far he's been working on projects such as the Great British Bake Off, Channel 4, and The Children's Hospital Charity – so many exciting high-profile projects to get stuck into!
"I've really enjoyed getting stuck in with the software developer role and tackling real world problems. It's been great to experience working in a professional environment as well."
– Declan Allen, Developer at Joi Polloi
Our work with non-profit organisations, universities, our apprentices and interns all means a lot to us. It's great to be able to create work that is not only innovative and exciting, but also does good. If you're a non-profit organisation that has an idea or thinks that we'd work well together, get in touch! Call us at 0114 30 30 100 or drop us an email at info@joipolloi.com​​.