We're all being told to brace ourselves for the 'new normal', but what does that really mean for the heritage sector? In these unprecedented times, how do galleries, libraries, archives, and museums, the GLAM sector, prepare to welcome back visitors safely without having to compromise on visitor experience?
How to increase digitisation and accessibility
The way we interact with the world has changed dramatically. Technology has become an essential part of our daily lives. What were once tactile customer experiences have become more digitised; from cashless transactions to motion-detection devices to avoid touching unnecessary surfaces. But what does that mean for the GLAM sector; one that focuses on hands-on 'real life' experiences?
There has been an upsurge in digital storytelling since lockdown, with museums launching virtual tours (in various ways), pushing more content online and engaging with visitors through social media. Closing buildings has put a real strain on internal digital teams; once a small part of the museum's marketing team, they've now been pushed well and truly into the limelight. What role will they take now?
Head of Security Tim from Texas Cowboy museum became an internet sensation with his heartfelt posts as he was left as the custodian of the teams social media account.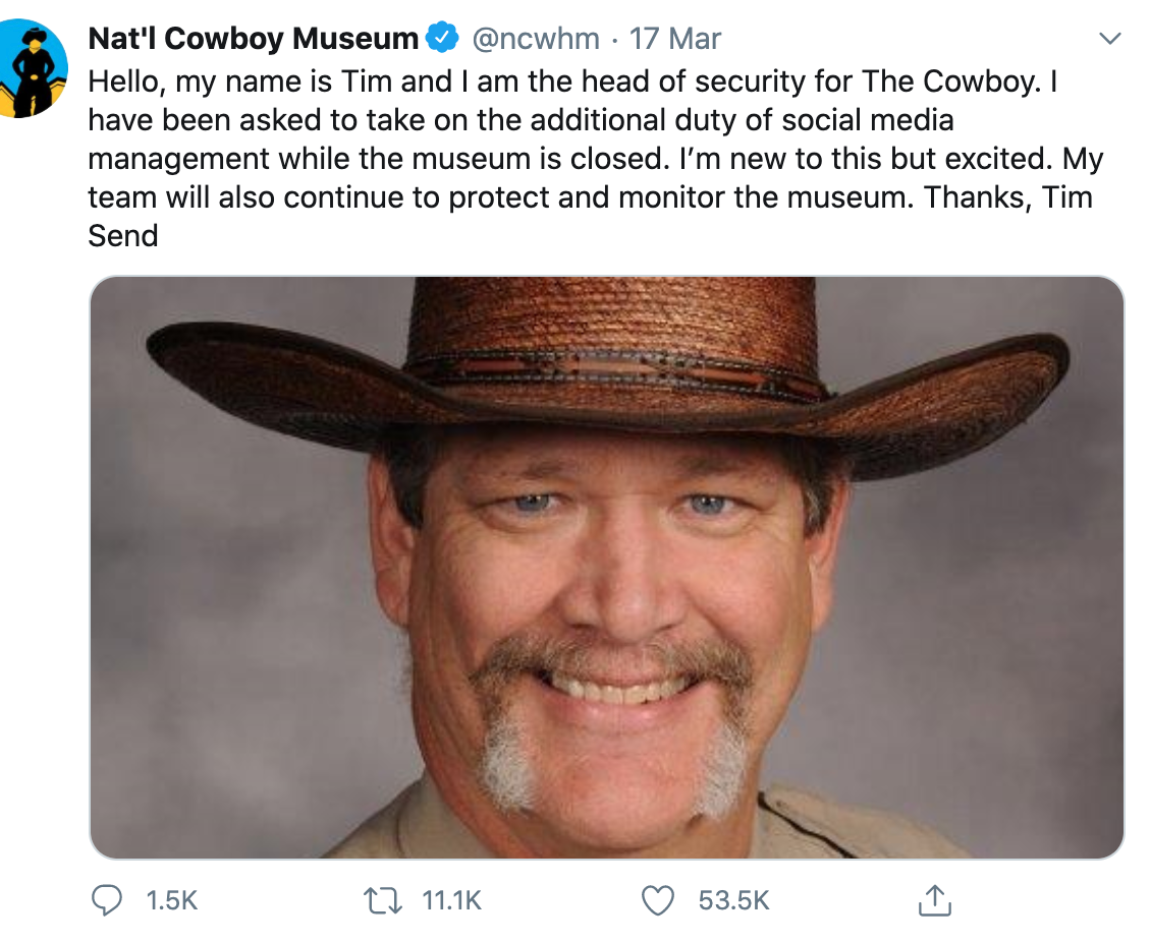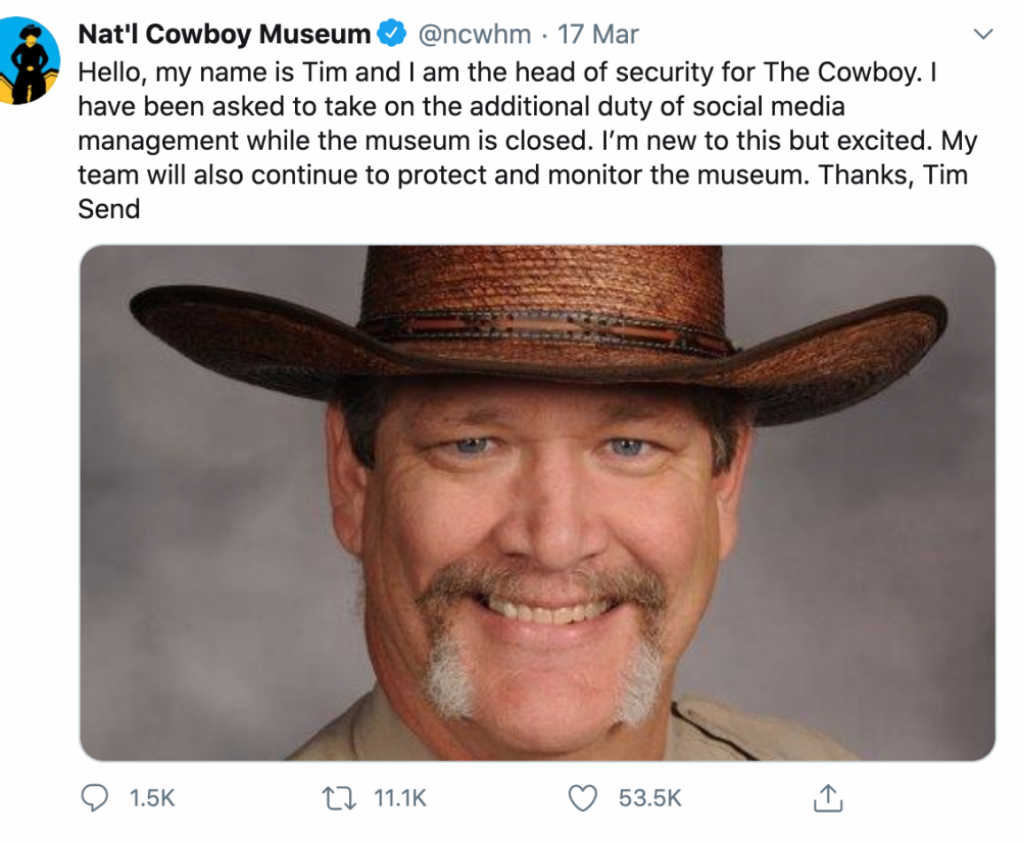 Keeping visitors engaged during lockdown has been an issue to overcome, but now the more pressing challenge is how to safely engage with visitors once museums' doors re-open. Embracing digital will not only be essential to keep visitors safe but will also help create more enriching experiences. To enable audiences to engage with content without touch, Joi Polloi are investing in R&D to explore ways of using motion and gesture tracking to create interactive experiences and games.
These changes will also be reflected in visual and audio guides by removing the need for institutions to provide devices and headsets, and instead really harnessing the growing potential of Bring Your Own Device (BYOD) experiences via visitors devices. Digital guides present an opportunity to make content more immersive: removing the need for physical maps and guide books, digital content can be at a user's fingertips on their own device.
Recently here at Joi Polloi, we created a tour guide for a walking tour of Dunfermline in Scotland. Users were able to learn about the history of the town while following an interactive walking tour from their smartphone.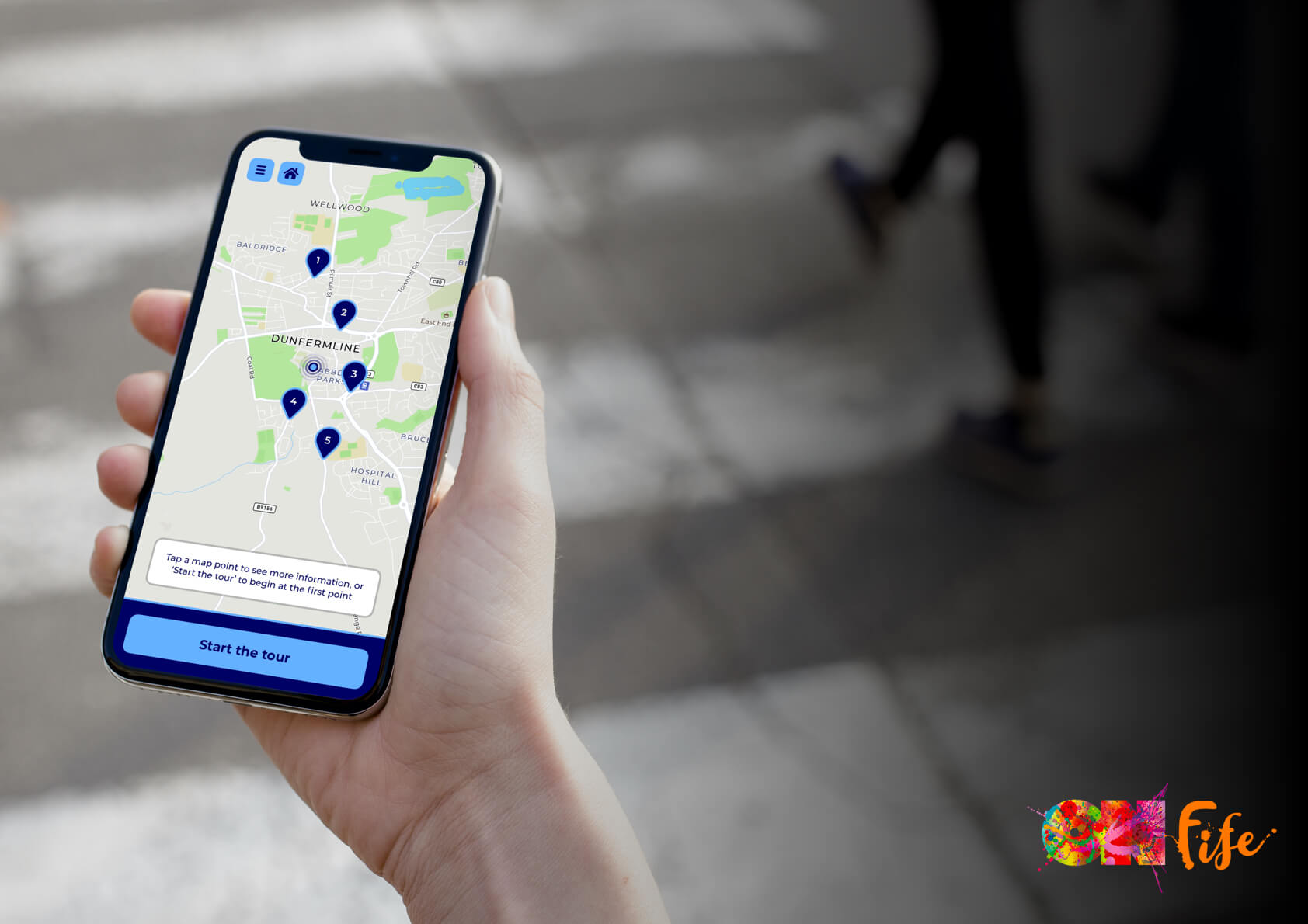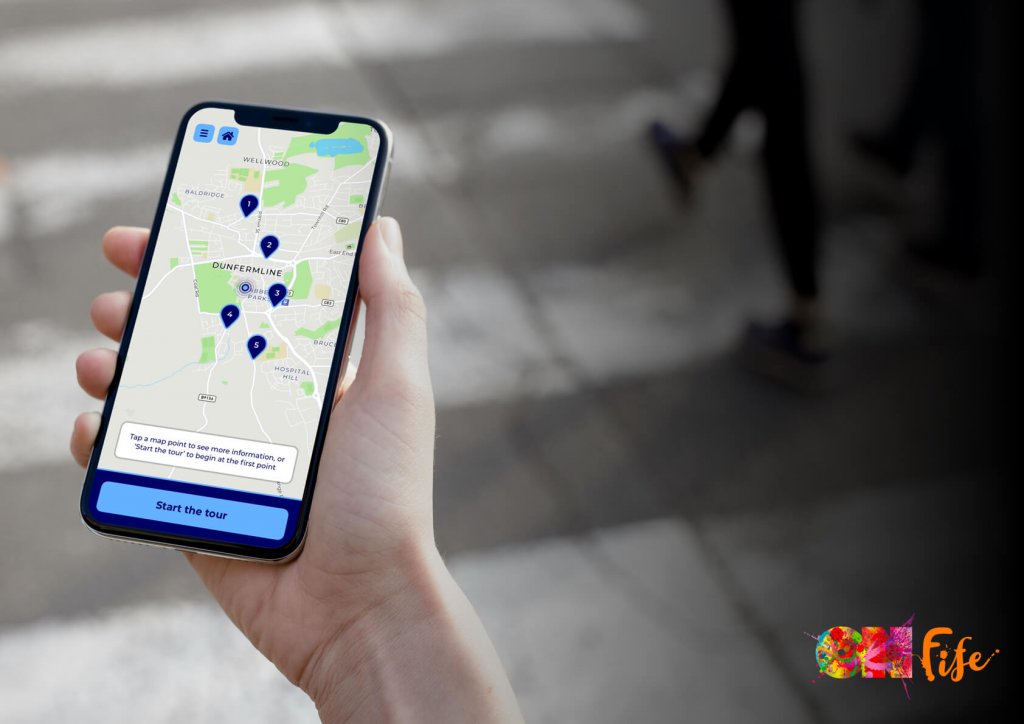 This approach also allows content to be produced in a more personalised and importantly accessible way. Allowing a user to find information on accessibility access, bespoke content for the visually impaired and even providing support to those with learning difficulties so they can choose exhibits that are suitable to their needs. This could all enrich a visitor's experience even before they step foot into the museum. A few years back Joi Polloi helped run a workshop for the Arts Marketing Association, looking at just this opportunity – creating a mobile experience that let people with access issues plan and navigate through a space in a way uniquely suitable to them. Incidentally, a large focus of it was on identifying 'quiet' zones and times, when few people were around – something now critical for a different reason with social distancing.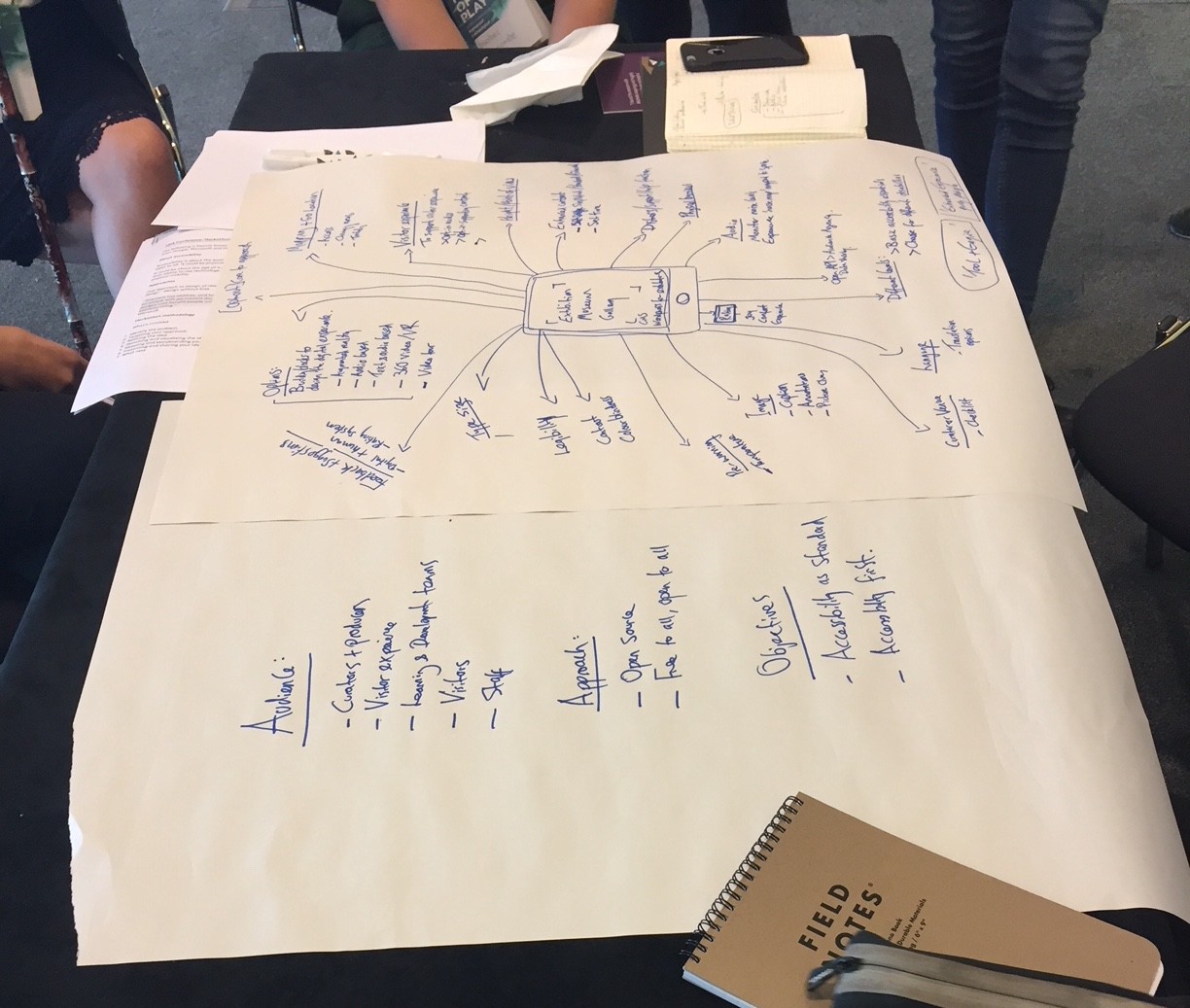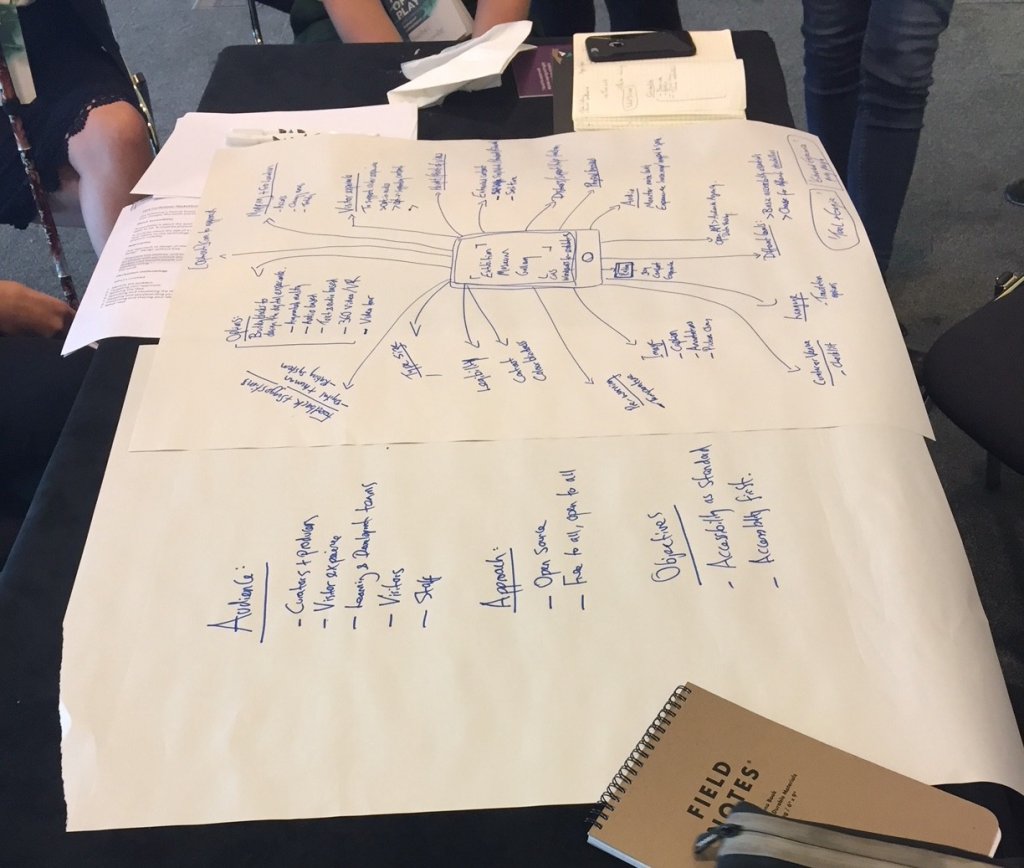 Aside from visuals, audio and smell are other ways to engage with our senses. Tate Sensorium was a revolutionary project back in 2015 which aimed to explore how we experience art. The immersive exhibit explored the role played by taste, touch, smell and sound in the way we 'see' art. The display featured four paintings from the Tate collection. Visitors were encouraged to experience the sounds, smells, tastes and physical forms inspired by the artworks, and record and review their feelings through sophisticated measurement devices. The Tate described the project as a 'new approach to interpreting artworks, using technology to stimulate the senses, triggering both memory and imagination'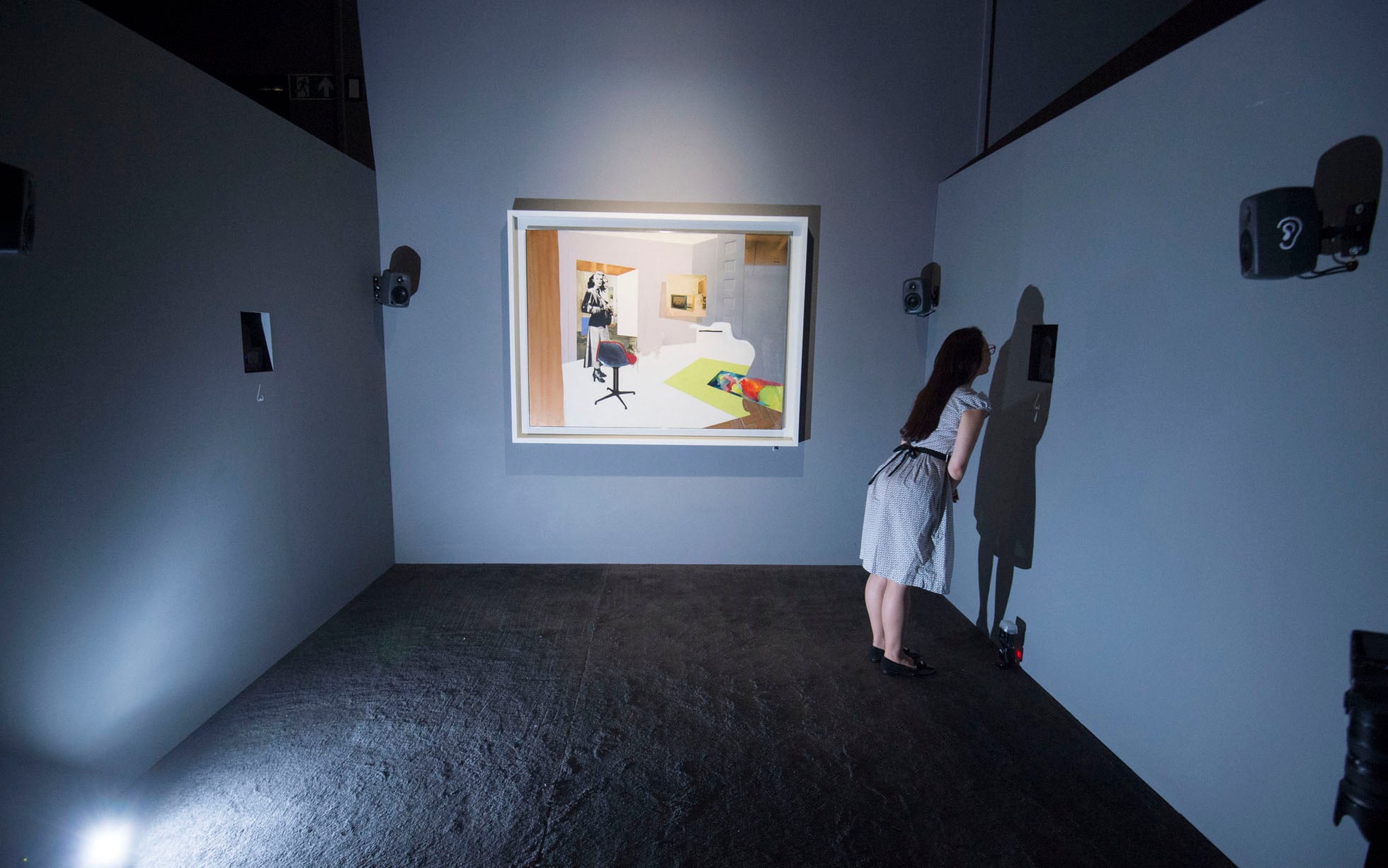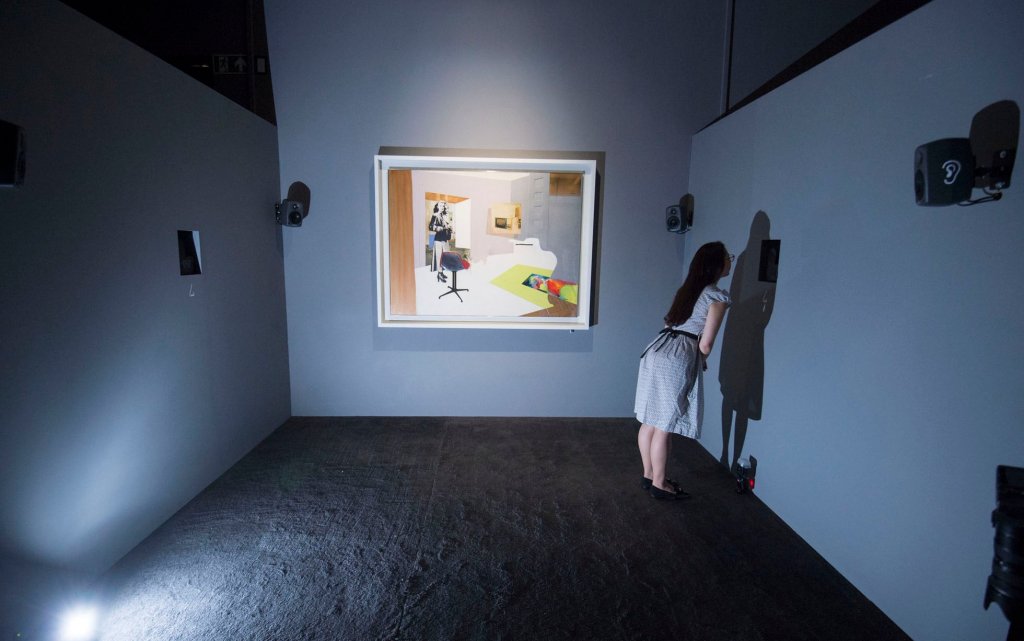 Extending the museum experience
With stringent social distancing measures required, museums will be limited in visitor capacity with more strictly timed entries and exhibit queuing. To monitor capacity within the museums, visitors will need to move through an exhibition at a slower pace. Keeping audiences entertained as they wait for the next section to be empty enough will be a key challenge to overcome. Introducing natural segues between exhibits could become an interesting way to allow visitors to stay engaged while waiting to move on through the exhibition. These interactions could be in the form of informative large scale videos or interesting touchpoints where visitors could interact with artefacts or artworks through their mobile device tour guide.
AI, AR and smart technology is a huge growth area, with a number of commercial applications.
Beacon technology (such as iBeacons) have been with us for some time now, creating new ways to interact with objects by allowing organisations to position the small bluetooth sensor devices throughout an indoor space. These can then be picked up by a compatible app or operating system, allowing a visitor to walk past a piece of art and receive a notification with relevant information about that piece. So far they can be seen as 'novelty' or one off implementations ( Russ really enjoyed experiencing 'Coming Out' by Playlines, an iBeacon based drama), but now perhaps we can implement them in a different way to help ease congestion, whilst providing curated experiences?
AR on the other hand can take objects from a static form and create 3D experiences that immerse a user in a piece of art or object in a new and exciting way.
What's next?
There is no denying that navigating a post-pandemic world will be challenging, but in these times of less travel and more self-reflection, the role of culture and the arts to enrich our lives has never been more pertinent.
Studies have shown the arts have had a huge impact on people during lock down. The Network of European Museum Organisations recently released the findings of its survey into the impact of Covid-19. The report stated that digital was "far from being a distant promise or a source of untapped potential, digital is essential for museums' success in the future – just as has been the case through lockdown" Going on to state that "We must learn from this crisis in order to effectively respond, mitigate, adapt and integrate, urging governments to invest in Europe's cultural heritage in the future, to support what binds us together, while so many other things drive us apart. Museums might not change the world, but museums at their best can show what humanity can do at its best."
If this gets you thinking and you want to get in touch with us (about anything!) please get in touch with:
Melodie Ash – melodie.ash@joipolloi.com
Or Russell Stearman – russell.stearman@joipolloi.com
Image credit: Tate Sensorium – The Telegraph